Cotton (100% natural cotton) that has two functions: a mesh surface that wipes off unnecessary things on the skin and resets it, and a soft surface that blends skin care into the skin.
Perfect for blending and putting on lotion and milky lotion containing skincare ingredients.
Two functions
It is excellent in gently removing unnecessary stratum corneum, which hinders penetration and transparency, with a mesh surface (blue) wiping cosmetic solution.
Soft side (white)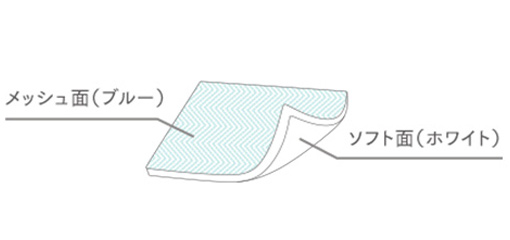 How to hold
Place the cotton on your middle and ring fingers and pinch it firmly with your fingers.
How to use the mesh surface (blue)Reset Clear N <Wipe off cosmetic solution>
Extend from the center of the face to the outside. Then gently wipe it off in a large spiral.

* Do not rub your skin strongly with cotton.